Bojack Horseman Vinyl Figure Toys – Funko
$41.99
Description
Do you like the TV show featuring Bojack Horseman? We invite fans of the series to buy Bojack Horseman Vinyl Figure Toys – Funko! Stylized collectable stands 3 ¾ inches tall, perfect for any BoJack Horseman fan! Collect and display all BoJack Horseman POP! Vinyls!
Funko figurines are the latest trend in collectible gadgets depicting characters from TV series, movies, games and generally pop culture that surrounds us. Join the group of collectors and enlarge your gadgets collection with unique figurines from this world famous brand.
On the shelf or desk of every fan of Marvel or DC comics, as well as movies, video games and all kinds of pop culture works known all over the world, there should be a unique gadget related to the favorite title. It is best if such a gadget is of high quality. Such are the collectible figurines from Funko. Made of vinyl, they are almost indestructible, and certainly resistant to any falls from even the highest shelves. Each character enclosed in the form of a collectible figurine from Funko's Pop! Vinyl is an amazing looking figure that will adorn your workplace or room. It is worth to check out the whole series of Pop! Vinyl or other lines.
Funko also offers lots of gadgets such as mugs and T-shirts related to movies, comics and many other works of pop culture that conquer the hearts of fans from all over the world. A collector's item from Funko should land in your collection today!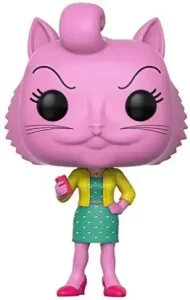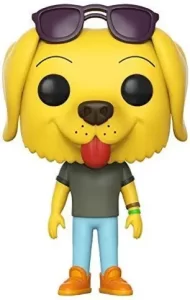 About Bojack Horseman Funko
Figure size: 10cm / 2.5 x 2.5 x 3.75 inches
Recommend Age: 4-6y
Recommend Age: 7-12y
Recommend Age: 12+y
Recommend Age: 18+
Gender: Unisex
Mfg Series Number: Puppets
Commodity Attribute: Finished Goods
Scale: 1/60
Theme: Bojack Horseman Movie & TV show
Material: PVC / Plastic
Original Package: Yes
Puppets Type: Model
Only logged in customers who have purchased this product may leave a review.